Tennis Slice Backhand Footwork I The Carioca Footwork Pattern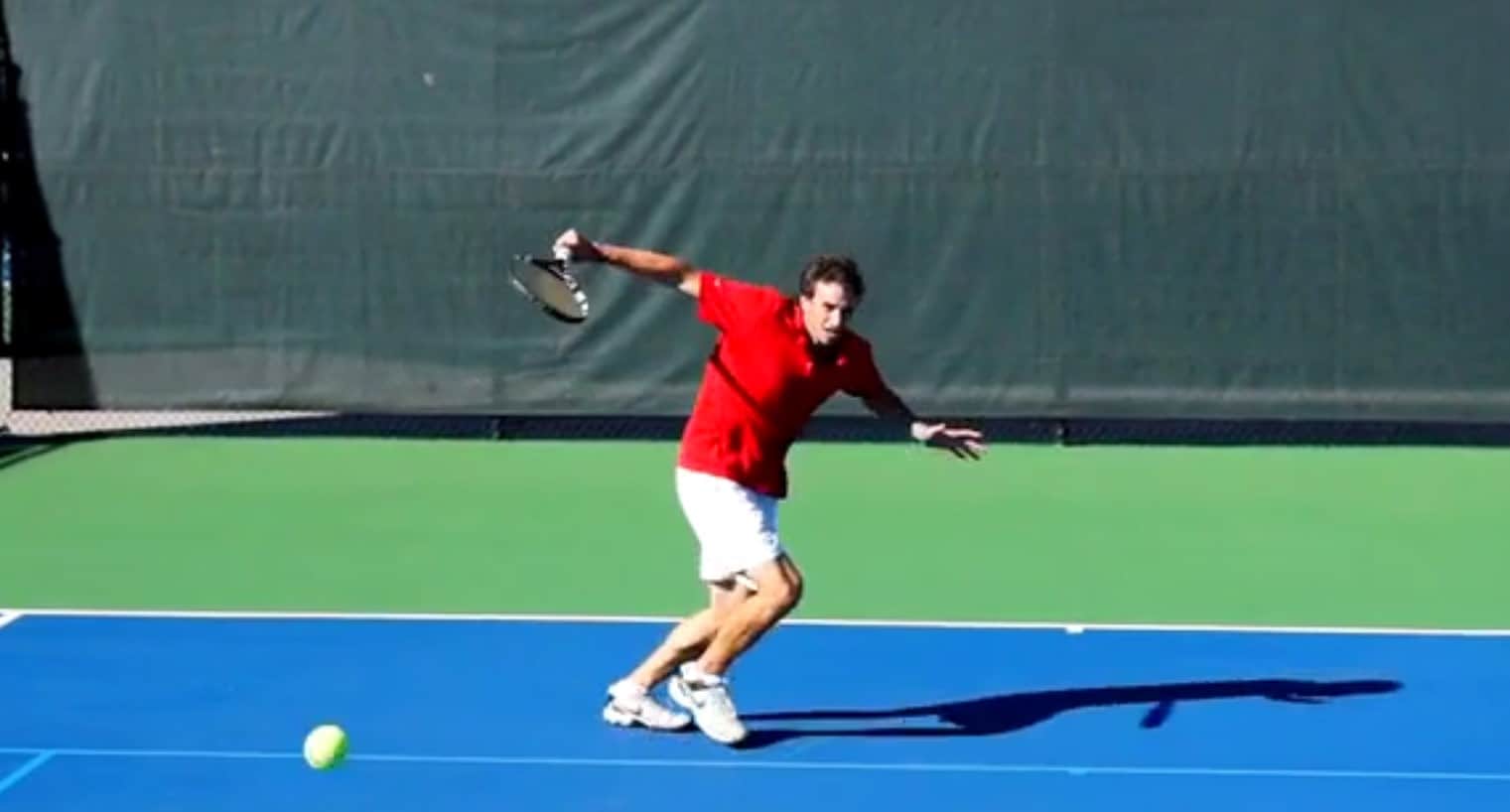 Today, I'll share a great tennis backhand footwork pattern to improve your slice backhand approach. It's called the carioca tennis approach footwork pattern. For instance, this footwork pattern is commonly employed by Roger Federer when he approaches the net. 
The reason I love the carioca footwork while approaching the net is because it keeps you moving forward through the ball and I am all about continually moving forward while you hit your approach shots. In fact, you can also use the carioca footwork in other aspects of your tennis. Thus, make sure to learn and practice this footwork pattern. 
There are too many players who slow down or stop to hit the approach shot. Consequently, they end up in no man's land and simply getting passed over and over. Honestly, I don't want you to fall in the same path. Hence, I decided to reveal one of the secrets to improve your transition game. 
Let's get into the carioca tennis footwork pattern in greater detail.
The Carioca Footwork Pattern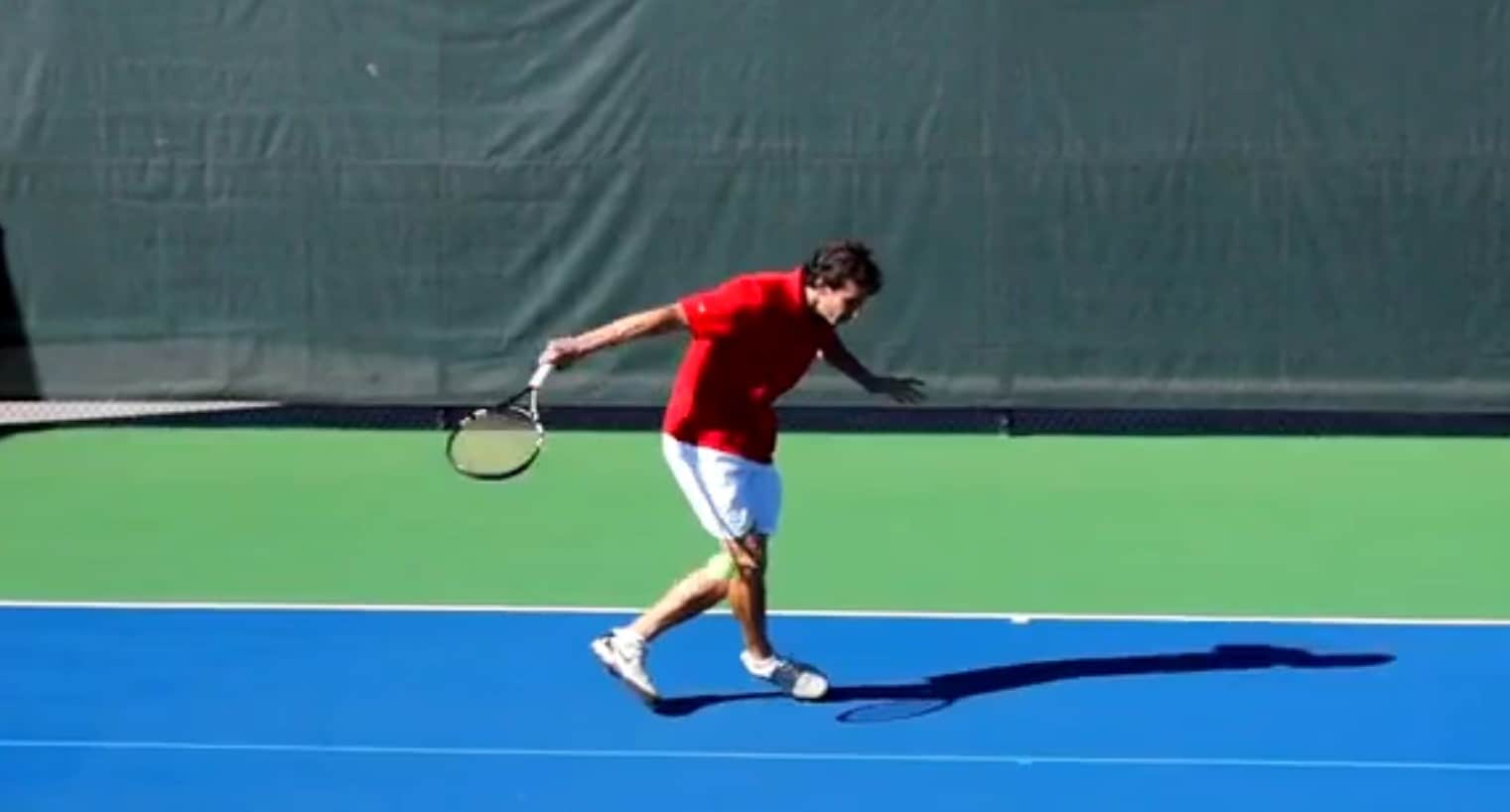 To use the slice backhand carioca footwork pattern, you'll step into the ball with your front foot. Then, your back leg will start coming behind your front foot as you hit the ball. This allows you to move forward ays hit the ball and comet attack the net.
After your back foot comes behind the front foot, your front foot will now continue to move forward as well. You don't want to stop your momentum after your back leg comes behind your body. Many players make this mistake, but the key is to flow through the shot with this tennis backhand footwork pattern.
To get the feel of this pattern you'll want to use a 1-2-3 rhythm on the carioca.
Stepping in to hit the ball will be #1. The foot coming behind the body will be #2. Lastly, the front foot coming through again will be the #3.
Once you finish that Carioca footwork pattern on the backhand slice, continue moving forward to the net. Keep moving forward to get ready for that volley. This is simply a fantastic tennis backhand footwork pattern to effectively approach the net.
I highly recommend going out to the court or public park to practice this footwork pattern without hitting a ball. Shadow stroking is a powerful way to transform your tennis game.
By Jeff Salzenstein, Founder Tennis Evolution
Jeff is a former top 100 ATP player and USTA high performance coach committed to helping players and coaches all over the world improve.
P.S. – Ready to take it to the next level with your tennis? Click here to get a free membership (no credit card required) which includes 21 lessons covering all aspects of your tennis ($567 value). Learn the exact step-by-step system that has transformed the games of thousands. of players worldwide.