In today's article, I'll explain how to improve your tennis serve by instantly fixing a common mistake related to the trophy pose. I would say at least 80, maybe 90% of all servers are making this mistake when they get ready to serve. Consequently, they're unable to tap into their true serving potential.
There's a good chance that you're carrying too much tension in the body and in the arm on your serve. Hence, your hand gets too far away from the head in the trophy position. As a young pro, I've experienced this as well and found that it kept me from serving efficiently.
Hence, I started to study the best servers in the world to discover how to improve my tennis serve. Now, let's get into a simple tip to help you master the trophy position by getting your hand in the right place.
Trophy Position On The Serve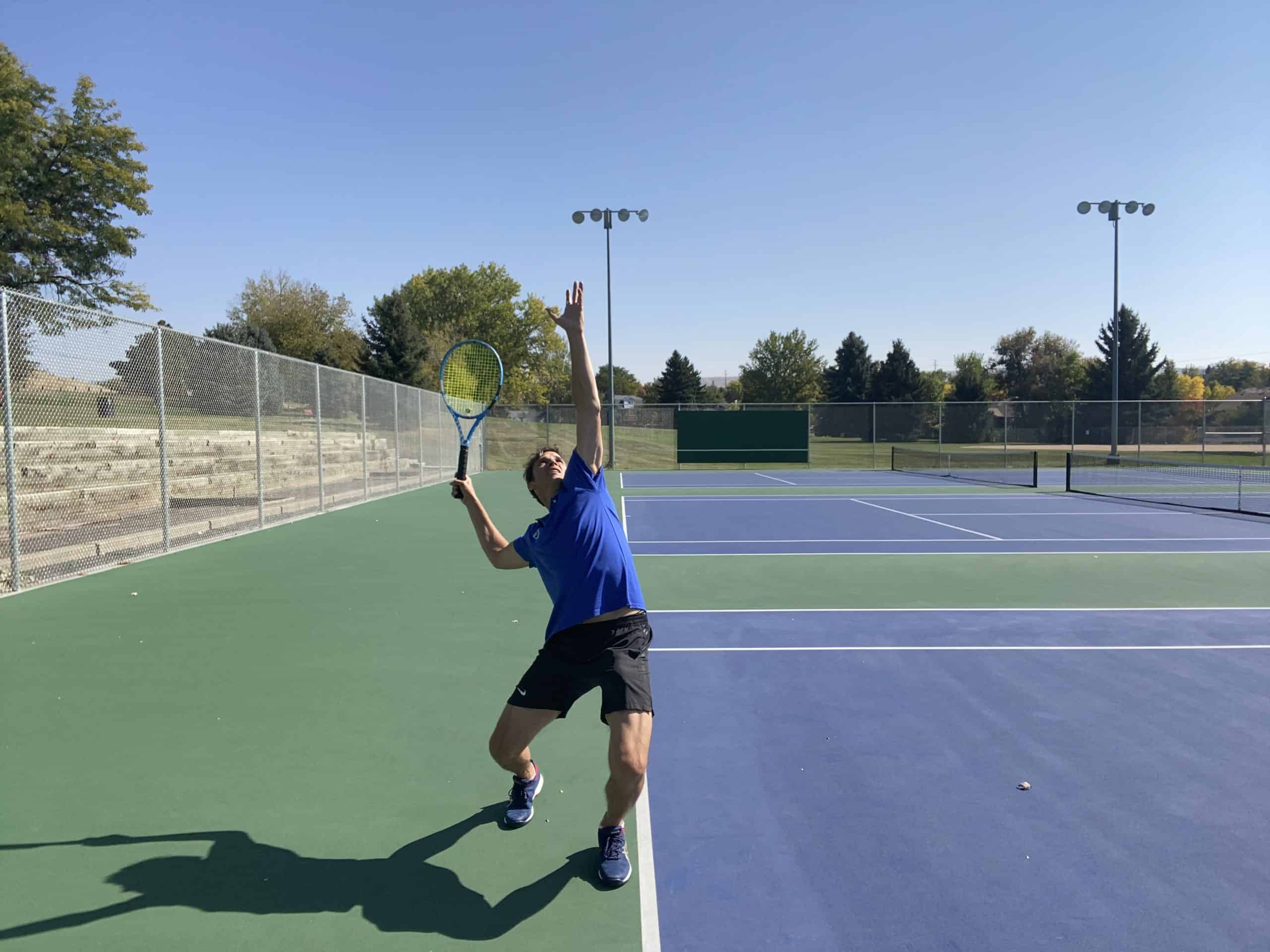 The proper way is to bring your hand closer to your head. Thus, you can accelerate to the ball and feel more relaxed. How do you do this?. Just think about almost having your hand touching your ear, and that's it. Easy!
I recommend practicing this concept without hitting the ball. Therefore, you can completely concentrate on building the right muscle memory. Then, you can hold your trophy position for 30 to 60 seconds. You'll be amazed at how effective this can be.
To recap, focus on having the hand closer to the head to efficiently accelerate up to the ball. Give it a try and let me know how this tennis serve tip works for you.
By Jeff Salzenstein, Founder Tennis Evolution
Jeff is a former top 100 ATP player and USTA high performance coach committed to helping players and coaches all over the world improve.
P.S. – Want to take your serve to the next level? Avoid power leaks on your serve with this little known "elbow the enemy" move. ClicK here to get instant access.