Today's article is going to be about the tennis forehand technique. Most players will get lessons from coaches showing them how Roger Federer's arm is straight on the forehand.
If you can get your arm straight on your tennis forehand like Roger Federer, that is great. The problem is that most players will never be able to do that. Then, don't worry if you cannot get your arm straight. 
As a former professional tennis player, I had a very good forehand with my arm bent during contact. In fact, there are other professional players like Jack Sock whose tennis forehand technique is similar to mine. 
Hence, I'll share a great tip to help you develop a powerful forehand even with a bent arm at contact. 
Tennis Forehand Technique Tip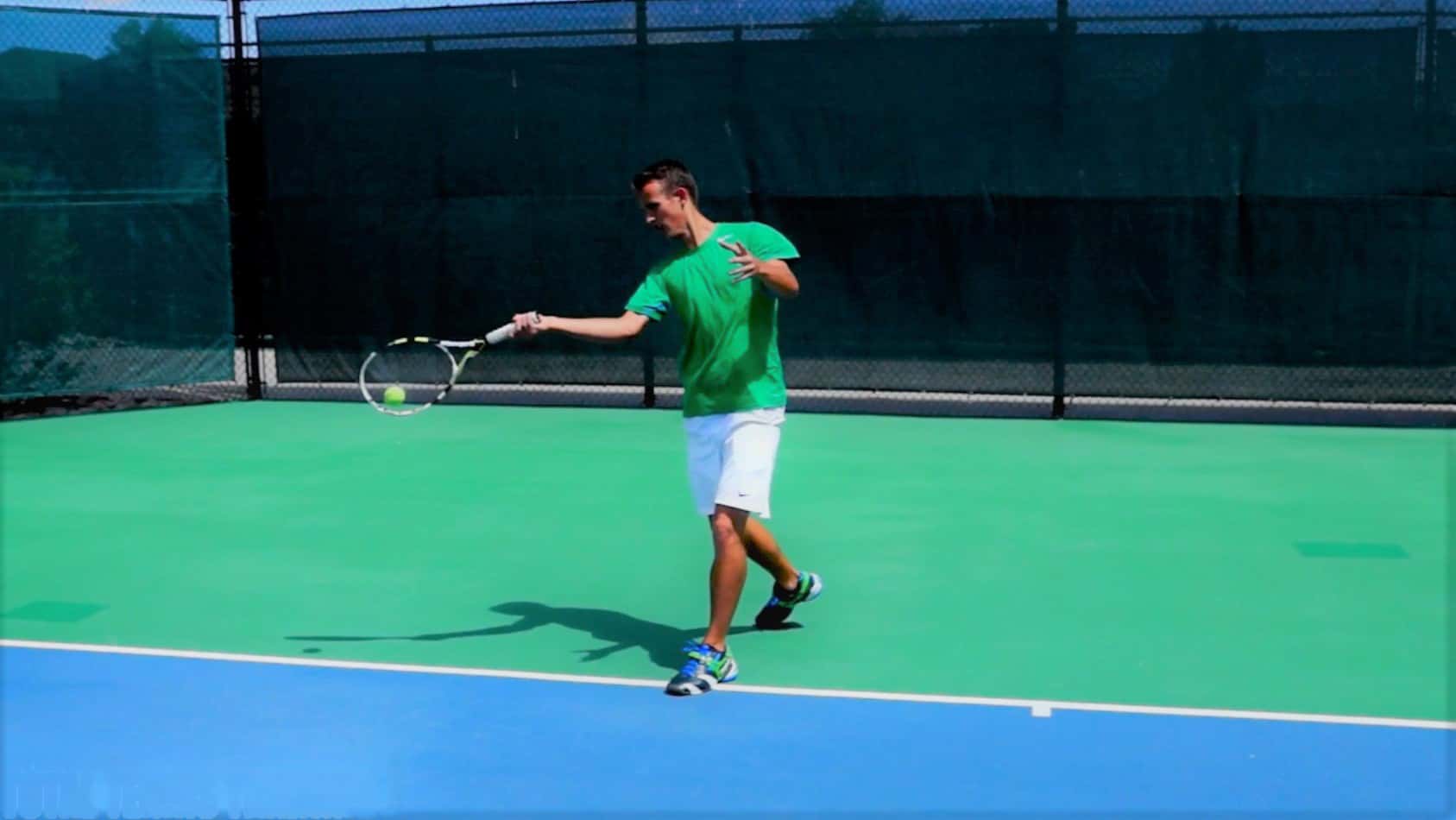 Many tennis players are trying to straighten their arm on their forehand, which actually creates more tension. However, I think that it's more important to be relaxed. 
Instead of physically making your arm go straight at contact on the forehand, you can create the "feeling" of having a straight arm. Thus, you can create proper space, which is one of the keys for having a great first move on your forehand. 
By "feeling" a straight arm even though it will most likely still be bent at contact, you won't feel as close to the ball. Hence, just ensure that your arm feels relaxed when you practice this little known tip. 
To summarise, focus on being relaxed with your arm as you swing and make contact with the ball. If your arm is bent, that's okay as long as you have the proper spacing. That will definitely make a huge difference on your tennis forehand technique. 
By Jeff Salzenstein, Founder Tennis Evolution. 
Jeff is a former top 100 ATP player and USTA high performance coach committed to helping players and coaches all over the world improve.
P.S. – Ready to take your forehand to the next level? Click here to get a free membership inside the Tennis Evolution App. Learn the exact step-by-step system that has transformed the games of thousands of players worldwide.